Do you offer gluten-free products?
Unfortunately, we do not offer gluten free products currently.  All our breads contain wheat flour, and all our products are made in the same facility where wheat flour is used.
Do your products contain nuts/seeds?
We use almonds, hazelnut and sesame daily.  There is potential for cross contamination with other products.  We do on occasion use walnuts, pecans, and peanuts. Please advise our staff if you have any allergies.
Do you offer vegan products?
All our daily breads are vegan.  Of our specialty breads, only the whole wheat sourdough and olive bread/fougasse are vegan.   All our pastries and delicacies contain either butter or eggs.  For more information, please contact us.
What products are low in sugar?
All our breads contain little (2g or less/slice) to no sugar and all our scones are naturally flavoured with  0.5g of sugar in each.
What type of yeast do you use?
We make our own sourdough starter (a culture of lactic acid bacteria and yeast made from a mixture of flour and water) that is refreshed daily. This is used in the Sourdough bread, Baguette, Cranberry and Cinnamon Raisin breads with the addition of 1g of all-natural live yeast. For all our other yeast products we use all-natural live yeast.
Do you sell yeast?
Sorry, we do not sell our sourdough starter or the fresh yeast.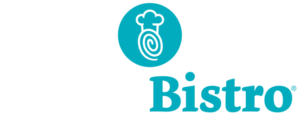 ORDER ONLINE OUR PRODUCTS AT TOUCH BISTRO AND PICKUP AT
98 BONACCORD Str.